I swear I have stumbled upon the holy grail of beauty products recently!!
This beauty brand has become a daily staple in my skin and hair care routine. Organic Touch is a California based, woman owned, company that has created an amazing product line of scrubs, moisturizers, clay masks, hair oil, and beard oil. The reason I fell in love with Organic Touch is because it's organic, obviously, but it's also vegan and free of many ingredients most products are made with. But, when it comes to perfumes, I am really sensitive. So, I try to find products that are fragrance-free. The scent of Organic Touch's products is light, refreshing, and cooling almost. They have an herbal blend with Anise, Coconut, Raspberry, Vanilla, Cucumber Melon, Pineapple, Apricot, which gives an aroma of a great summer day!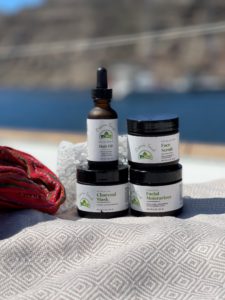 Organic? CHECK. Vegan? CHECK. Amazing Smell? CHECK.
I have been using their exfoliating scrub weekly! I love how the scrub feels like soft sand rubbing on my skin taking away all my dead skin and blemishes. And most importantly, it leaves me with silky-smooth skin. What I love about this scrub is that it is not restricted to only being used for your face, you can use it as a body scrub too! A little goes a long way, which my bank loves! See my skin care routine and other products I love in this blog here. I ALWAYS use hair oil after my showers, which is about every other day, and typically use Moroccan oil. I have been feeling like that oil has been making my scalp and hair become more oily, much faster. So, when I started using Organic Touch's hair oil I was anticipating the same reaction. To my surprise, it didn't make my hair feel more oily or heavier. It had the opposite effect instead and made my hair softer and gave it a healthier shine!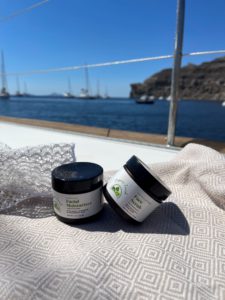 I am now trying to get all of my friends to start incorporating Organic Touch into their beauty routines. Their prices are budget-friendly, which is another reason to give them a try and fall in love like I have! Annnnnd, when you go to the checkout be sure to use my code they gave me: MCLARK20 for an extra 20% off your orders!
Be sure to let me know how you are loving their products and be sure to tag them on Instagram, @organictouchbeauty