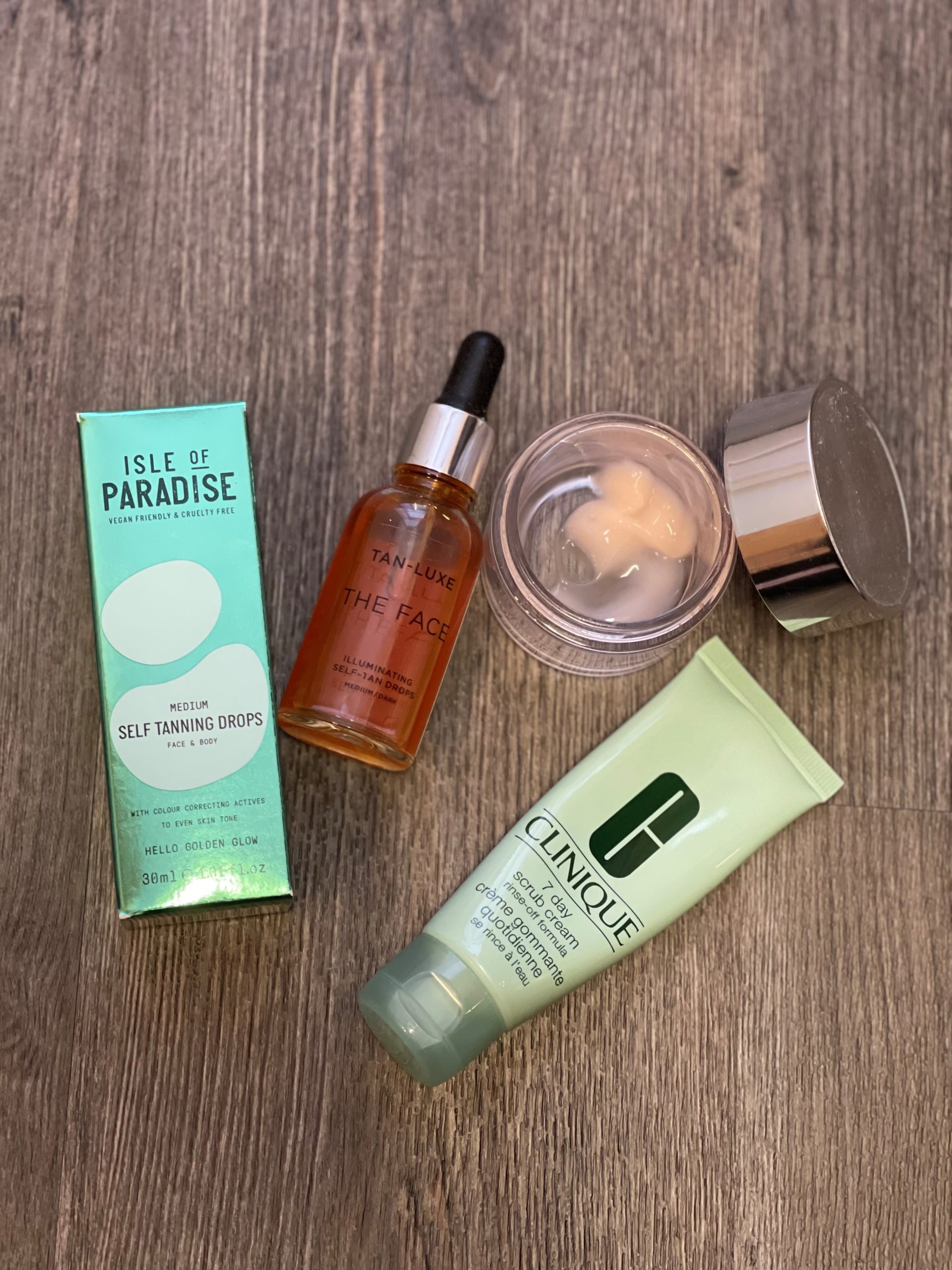 Okay, so some of you might know how passionate and picky I am when it comes to my skincare routine! I feel like all through high school and college my skin was always up and down with breakouts. It has been YEARS since I have had blemishes and I owe it all to my skin care routine, and water intake! I definitely don't have perfect skin but it is way better than what it used to be…trust me! So these are my 5 Skin Care Products I Can't Live Without!
My go-to face wash for over five years has been Clinique's All About Clean Rinse Off Foaming Cleanser. It is gentle, fragrance-free, and has hyaluronic acid in it, which helps fight off any bacteria/acne that is present. This was the first face wash I found that I ended up using religiously and I haven't changed it since!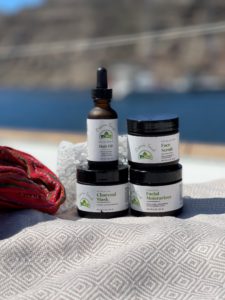 Sometimes I find myself wanting a face wash with a scrub and tend to use them 1-2 times a week to exfoliate any dead skin that is sitting on the surface. I have fallen in love with a new line of products called Organic Touch Exfoliating Scrub. It smells AMAZING, feels so hydrating, great ingredients and it has the most perfect amount of scrub that feels so effective leaving my skin feeling so silky smooth. I have been using it for a couple of months now and it is now incorporated into my skincare routine! Be sure to use code MCLARK20 for 20% off your purchase!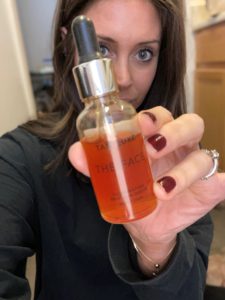 Post face wash, I have three key topical serums I have used for years that I use Every.Single.Night! Once I wash my face, I then put on a mixture of 2-pumps of Cosmedica Pure Hyaluronic Acid Serum and 2-3 drops of either Island of Paradise tanning drops (shade medium) or Tan Luxe Face Illuminating Self-Tan drops. I rub this all over my face, into my hair-line, and on my neck/back of neck., and wake up with fresh skin and a glowing sun-kissed tan, which makes me feel so good! I seriously can't live without self-tanner!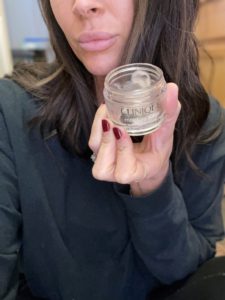 The last thing I use is in the morning! I wash my face with Clinique all cleansing soap, 2 pumps of Cosmedica serum, and then Clinique's Moisture Surge Intense 72H Lipid-Replenishing Hydrator gel. It preps my skin for the day ahead and give it the moisture and glow it needs to looks fresh and awake! It is a game changer for anyone who HATES lotions like I do! This does not leave your skin feeling greasy, oily, or wet. It is seriously perfect and you have to try it. I never moisturized my skin before I had this product and now I don't miss a day!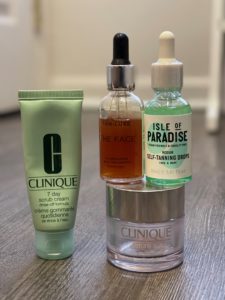 I would love to know what some of your favorite products are that you cannot live without, so be sure to comment below or tag me on any socials!
XO, Michelle